Cornus - Dogwood Rosy Teacups® - Patent PP 26211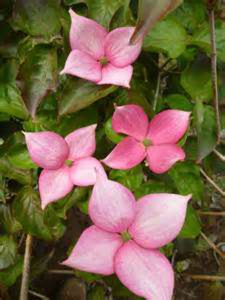 A new introduction by Rutgers. Growth habit, dense, branched low to ground, forms a rounded head slightly wider than tall. Dense foliage, summer dark glossy green, Fall shades of red. Blooms light to medium pink. Insect and disease resistant.
NOT AVAILABLE IN BAREROOT THIS SEASON.
Please note: "The above patented dogwood cultivar is marketed under license from Rutgers University. Asexual Reproduction of this plant/or unauthorized use of its trademarked name is prohibited".
Patent PP 26211